WWE 2K15
Developer(s)
Yuke's
Visual Concepts
Publisher(s)
2K Sports
Distributor(s)
Take-Two Interactive
Series
WWE 2K
Released
NA October 28, 2014 (PS3 and Xbox 360)

November 18,2014 (PS4 and Xbox One)
EU October 31, 2014

Platform(s)
PlayStation 3
PlayStation 4
Xbox 360
Xbox One
Genre(s)
Professional wrestling Fighting
Mode(s)
Single player
Multiplayer
WWE 2K15
is a professional wrestling game developed by Yuke's and Visual Concepts. It will be published by 2K sports and it is the fourth game in the WWE Series. The cover star is
John Cena
. It is the first WWE game to be available on the Xbox One and PS4. The game will be released in North America on October 28, 2014 and in Europe on October 31, 2014. The cover features uses the new WWE logo, which was introduced at the launch of the WWE Network in February 2014. It was announced on July 14 that Adam Rose would be the game's pre-order bonus as well as Vickie Guerrero for Xbox One and PS4.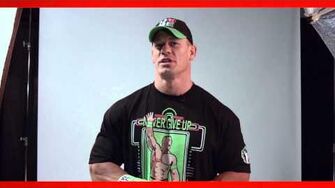 Also there is other downloadable content known as Fan Access Accelerator ($1.99) which helps you unlock everyone and change the overalls of every superstar on the game and the other one is the Seasons Pass ($24.99) which allows you to get every single DLC on the game!
For Roster Click Here
Ad blocker interference detected!
Wikia is a free-to-use site that makes money from advertising. We have a modified experience for viewers using ad blockers

Wikia is not accessible if you've made further modifications. Remove the custom ad blocker rule(s) and the page will load as expected.