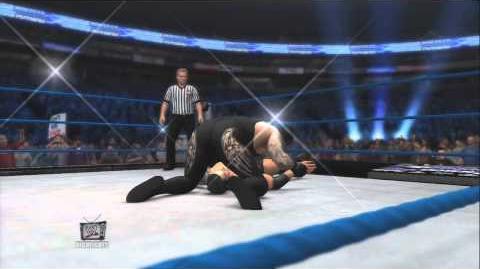 A piledriver is a professional wrestling driver move in which the wrestler grabs his opponent, turns him upside-down, and drops into a sitting or kneeling position, driving the opponent head-first into the mat.[1] The most common piledrivers are the basic belly-to-back, or Texas piledriver, and the belly-to-belly tombstone piledriver, but many more intricate variants are in use. It was innovated by "Wild" Bill Longson.
The name is taken from a piece of construction equipment, also called a pile driver, that drives countless massive impacts on the top of a large major foundation support, burying it in the ground slowly with each impact. The act of performing a piledriver is called "piledriving." Someone who has recently been the victim of a piledriver is said to have been "piledriven" (e.g. "The wrestler was piledriven into the canvas").
Cite error: <ref> tags exist, but no <references/> tag was found
Ad blocker interference detected!
Wikia is a free-to-use site that makes money from advertising. We have a modified experience for viewers using ad blockers

Wikia is not accessible if you've made further modifications. Remove the custom ad blocker rule(s) and the page will load as expected.